Please, login to see the price.
Summary
What does it do?
Ingredients
Preparation
How to use it?
Precaution
In the media
Reviews
Support a healthy body weight †
Support normal cholesterol levels †
Increase energy levels †
Best before date:

12.2025
Maintain a healthy body weight
†
Everyone wants to maintain a fit body. The sad truth is that two-thirds of Americans are overweight, and half of that group are categorized as clinically obese. With the associated health risks, it's no wonder that avoiding obesity is a major concern. Unfortunately, it seems that no matter what fad diets we try, our waistlines continue to expand. When someone eats too much fast food, and spends more time indoors, weight gain is inevitable. A sedentary lifestyle is hard to break out of, and sticking to an exercise regimen is even tougher. Prescription drugs have been disappointing as they either don't work well, or lead to unwanted side effects.
Slimin™ is an herbal dietary supplement for supporting a healthy body weight. Slimin™ is formulated on the basis of time-tested traditional Chinese medicine (TCM), the effectiveness of which is backed by modern biomedical research. From the perspective of TCM, being overweight is a result of accumulation of Phlegm and Dampness in the body. Here, "Phlegm" is not just the kind you associate with nasal congestion, but any form of extra metabolic debris, such as fatty tissues, that the body doesn't expel. "Dampness" is a retention of water. Many Chinese herbs are well known for their action in expelling phlegm and dampness and consequently in reducing body weight. Formulas developed from combinations of such herbs have been shown effective for weight control in many cases.
†
Slimin™ is composed of a very select group of six Chinese herbs that are strong, synergistic, balanced, and above all, safe. These herbs,
Lotus Leaf (He Ye)
,
Hawthorn Fruit (Shan Zha)
,
Plantain Rhizome (Ze Xie)
,
Poria (Fu Ling)
,
Astragalus Root (Huang Qi)
, and
Atractylodes Rhizome (Bai Zhu)
, have all been shown to be effective in practice in supporting normal water metabolism and/or fat metabolism individually, and in various pairings.
†
Their combination creates a reliable dietary supplement that works to manage weight. Whether you want to lose a few extra pounds or just want to stay fit with your currently slim weight, Slimin™ is right for you. Beyond weight management, Slimin™ also has many other benefits that are listed below.
Many diet pills on the market work by inducing diarrhea as a means of losing weight. Slimin™ does not induce excessive bowel movements.
Blending TCM with Modern Science
Developed over 2,000 years ago, traditional Chinese medicine consists of the theory, medicines, and acupuncture. The theory includes concepts such as Yin and Yang, Qi, Blood, Wind, Damp etc. The medicines include thousands of herbs and various combinations. The theory serves to guide the use of herbs. On the other hand, the use of herbs asks for the interpretation from the theory. Admittedly, the TCM theory is elusive in the terms of biomedicine. The medicinal properties of herbs and formulations and their benefits are, however, real forces supporting the survival of TCM. Most of the herbs in Slimin™ have been subjects of intensive biomedical research that have revealed many pharmacological qualities that are consistent with their action in TCM terms.
Support Normal Cholesterol Levels
†
Excessive fat deposit in the body plays a big part in weight gain. Slimin™ supports a healthy cholesterol metabolism. The active ingredients in Slimin™ (Hawthorn Fruit, Plantain Rhizome, Lotus Leaf, Astralagus Root) have all been shown in studies to lower cholesterol in subjects. Hawthorn Fruit extracts were found to reduce serum cholesterol levels in animals fed with a high-cholesterol diet.
1,2
Hawthorn has also been used to reduce cholesterol and triglycerides levels in a trial of 89 middle-aged and elderly subjects.
3
Boost Energy Levels
†
Dieting can leave you feeling less energetic than before. By using Slimin™, you can avoid feeling tired, because it boosts your energy in several ways. First, both Astragalus and Atractylodes tonify Qi, a vital energy circulating our body. A diminished Qi energy may be shown as a lack of physical strength, pale face, and shortness of breath. Second, Astragalus, Poria, and Atractylodes act together to strengthen the digestive function, resulting in better transformation of Yin, Yang, and Qi energies from food. More production of Qi in your body, means more energy. Third, when the body feels more energetic, one tends to eat less, resulting in weight loss.
Promote Digestive Health
†
Another benefit of Slimin™ is that it promotes digestive health. In TCM, a combination of Astragalus, Poria, and Atractylodes is well known to aid digestion, which means that nutrients are better absorbed from food. The more nutrients your body gets, the more it can convert them into Yin, Yang, Qi energies and etc. Higher levels of Yin, Yang and Qi are beneficial for general health.
Support Immune Function
†
Slimin™ also helps stimulate your body's immune system. Astragalus, Atractylodes, and their combination are well-known in TCM to enhance the body's line of immune defense. Many studies have found that Astragalus may stimulate the immune system in multiple ways.
4
References
Xu H, Xu HE, Ryan D, Am J Chin Med. 2009;37(5):903-8.
Zhang Z et al., J Nutr. 2002 Jan;132(1):5-10.
宁选,梗新生,高雅仙,河南中医,1990,(4) :23.
Memorial Sloan-Kettering Cancer Center,
Astragalus review
Slimin™ Complex -- A proprietary water extraction of Lotus Leaf, Hawthorn Fruit, Plantain Rhizome, Poria, Astragalus Root, and Atractylodes Rhizome.
Each bottle contains 80 veggie capsules. Each capsule contains 400 mg Slimin™ Complex.
Purity & Strength You Can Depend On
Slimin™ is made from authentic Chinese herbs of premium quality. We use a proprietary extraction technology that optimizes the unique properties of each individual herb to maximize the extraction of active ingredients. We are able to generate extracts concentrated by a factor of 5 to 15 times, which means 1 gram of our extract is equal to the strength of 5 to 15 grams of raw herbs. This is a concentration ratio hardly achieved by others in the field.
To further maintain the purity of Slimin™, we do not introduce fillers to the extract during the encapsulation process, unlike other manufacturers. Other dietary supplements commonly contain a long list of other ingredients such as Magnesium Stearate, whereas Slimin™ contains nothing more than the Slimin™ complex itself. As a result, we can deliver an adequate quantity of the formula in a small dose of Slimin™.
Slimin™ is guaranteed to be free of pharmaceuticals for weight loss or any other use. It contains no preservatives, no alcohol, no artificial flavor or color, no gluten, and no sugar. Heavy metal contents are tested for compliance with the standards set by US Pharmacopeia.
All Natural & Vegetarian
All of the components in Slimin™ are 100% natural, down to the veggie capsule shell. Even the extraction process itself is carried out with water as the solvent.
ActiveHerb™ Advantages
Address health challenges in modern life
Time-tested dietary support
All natural & purely herbal
Extra concentrated (5:1 and higher)
No pharmaceuticals, sugar, dyes etc
Comprehensive lab testing (e.g., heavy metals,etc.)
Made in a cGMP certified facility
Made in USA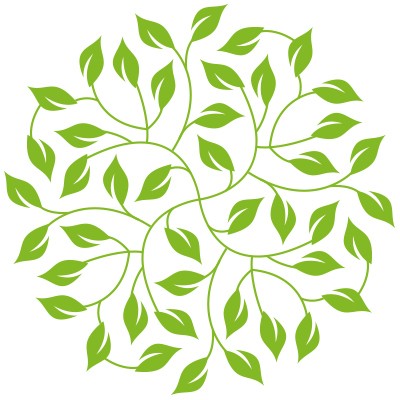 The standard dosage for Slimin™ is 2 to 4 capsules each time, 2 to 3 times daily.One bottle lasts 7 to 20 days.

Take Slimin™ as an addition to regular diet and exercise. For a quicker and stronger response, take 4 capsules each time, 3 times daily.The dose may be further doubled for extra heavy body weight (over 200 lb). For a maintenance use, take 2 capsules each time, 2 to 3 times daily.

Slimin™ is a mild natural tonic and therefore it usually takes time before its effects become apparent. It may take 1 to 3 months before results become noticeable. An initial course is suggested as 6 bottles taken at the full dose.
Side effects
Slimin™ has been used safely without any noticeable adverse effects when it is used as directed.. All of the ingredients in Slimin™ have excellent safety profiles. In fact, half of them: Hawthorn Berry, Lotus Leaf, and Poria, are themselves food items. The other three are among the most commonly used Chinese herbs.
Warning
Allergy
None of the Slimin™ components contains gluten or nuts.
Precaution
1. For best results, it is suggested to eat a healthy diet, and avoid fast food and overeating.
2. For best results, it is suggested to maintain an exercise regimen.
3. Not suggested for use during pregnancy.
4. Consult your herbalist or physician before use if you are taking other medicines.
5. Discontinue use if any adverse reaction occurs.
6. Keep out of reach of children.
Disclaimer:
Product reviews solely reflect the views and opinions expressed by the contributors and not those of ActiveHerb and are provided for informational purposes only. ActiveHerb does not verify or endorse any claims made in these reviews.
Please read the full product reviews disclaimer.
Related Topics
Related Products