Please, login to see the price.
Summary
What does it do?
Ingredients
Preparation
How to use it?
Precaution
In the media
Reviews
Support Sexual Wellness.†
Support adrenal function.†
Support back function.†
Support normal glucose levels.†
Best before date:

8.2025
Support Sexual Wellness†
Millions of people in the U.S. wish they could have a stronger sex drive like they did in more youthful years. Loss of sexual desire and decreased performance are often regarded as common, normal consequences of the aging process. As a result, many people give up on cultivating and maintaining a satisfying sexual relationship with their partner.
For those wishing to increase libido naturally, YinVive™ is a unique herbal supplement that effectively and safely recharges libido and boosts sexual performance.
Do not count on a near-instant sex boost. It may take a couple of weeks to build up the adrenal function internally before you experience a significant difference. Sexual energy built this way, is, however, more sustainable.
Time-Tested, Ancient Formula Strengthens Kidney's Yin Energy
YinVive™ is based on one of the best known and regarded traditional Chinese medicine (TCM) formulas named Liu Wei Di Huang Tang. Created one thousand years ago, the formula is the primary herbal blend that nourishes the body's Yin energy from a TCM perspective.
In TCM, overall health and well-being depends on balance between Yin (feminine) and Yang (masculine) energies in all organs, especially in the Kidney. The Kidney is the main source of Yin and Yang of the whole body. When Kidney energy is weakened, not only does sexual health and desire suffer, but other organs may be affected as well.
When Kidney's Yin energy is depleted, you might experience night sweats, heat sensation in the palms (hands, feet), and soreness in the lower back, among other symptoms. Think of Yin energy as the 'fuel for sexual energy'. YinVive™ is designed to restore and strengthen Yin properties, especially in the Kidney.
YinVive™ is an elegant combination of Chinese herbs. In the formula, Prepared rehmannia is the primary herb that nourishes Kidney Yin; Dogwood fruit (Cornus fruit) tonifies both the Kidney and the Liver; Chinese yam is another Kidney Yin tonic but also nourishes the Spleen. Together they provide the nourishing power. Another three herbs supply the purging property to avoid imbalance of nourishment. Rhizoma Alismatis clears the Kidney in coordination with Prepared rehmannia; Tree peony bark purges Liver Fire in concert with Dogwood fruit; Poria removes dampness from the Spleen in harmony with Chinese yam.
Support Back Function†
Professionals who spend hours in front of a computer each day may experience weakness and soreness of the waist and legs, lightheadedness, tiredness, forgetfulness, restlessness, or general malaise for which doctors cannot find an underlying cause. Often times, low back weakness is caused by Yin energy deficiency in the Kidney. YinVive™ can help ease low-back discomfort because it strengthens Kidney Yin energy.
Support Normal Glucose Levels†
YinVive™ may provide the necessary dietary support for maintaining glucose levels that are already in the normal range. Supplementing Yin energy with YinVive™ may help the glucose levels stay normal.
Supports a Smooth Menopausal Transition†
Incidences of hot flashes and loss of temper in association with menopause are signs of weakened Kidney Yin energy. YinVive™ may provide the Yin support for a smooth transition.
Does Research Support YinVive™?
As a most commonly used Chinese herbal formula, many studies have been conducted to elucidate how Liu Wei Di Huang Tang acts.1 For example, Liu Wei Di Huang Tang is shown to support healthy production of several hormones in animal studies.2 Moreover, Liu Wei Di Huang Tang can support healthy blood sugar levels and support the normal function of superoxide dismutase (SOD).3
References
Chen Q. Renowned Patent Traditional Chinese Medicines: Pharmacology and Clinical Applications (1998).
Dharmananda S. Rehmannia. http://www.itmonline.org/arts/rehmann.htm
Review of clinical applications of Liu Wei Di Huang Wan in treatment of diabetes and complications. Chinese J Current Traditional Western Medicine. A 1726-6424 (2003) 11-0976-02.

A proprietary blend of water extraction of
Prepared Rehmannia
Dogwood Fruit
Tree Peony Bark
Chinese Yam
Poria Sclerotium
Rhizoma Alismatis

(Shu Di Huang)
(Shan Zhu Yu)
(Mu Dan Pi)
(Shan Yao)
(Fu Ling)
(Ze Xie)

Each bottle contains 80 veggie capsules. Each capsule contains 400 mg YinVive™ Complex.
Purity & Strength You Can Depend On
YinVive™ is made from authentic Chinese herbs of premium quality. We use a proprietary extraction technology that optimizes the unique properties of each individual herb to maximize the extraction of active ingredients. We are able to generate extracts concentrated by a factor of 5 to 15 times, which means 1 gram of our extract is equal to the strength of 5 to 15 grams of raw herbs. This is a concentration ratio hardly achieved by others in the field.
To further maintain the purity of YinVive™, we do not introduce fillers to the extract during the encapsulation process, unlike other manufacturers. Other dietary supplements commonly contain a long list of other ingredients such as Magnesium Stearate, whereas YinVive™ contains nothing more than the YinVive™ complex itself. As a result, we can deliver an adequate quantity of the formula in a small dose of YinVive™.
YinVive™ is guaranteed to be free of pharmaceuticals. It contains no preservatives, no alcohol, no artificial flavor or color, no gluten, and no sugar. Heavy metal contents are tested for compliance with the standards set by US Pharmacopeia.
All Natural & Vegetarian
All of the components in YinVive™ are 100% natural, down to the veggie capsule shell. Even the extraction process itself is carried out with water as the solvent.
ActiveHerb™ Advantages
Address health challenges in modern life
Time-tested dietary support
All natural & purely herbal
Extra concentrated (5:1 and higher)
No pharmaceuticals, sugar, dyes etc
Comprehensive lab testing (e.g., heavy metals,etc.)
Made in a cGMP certified facility
Made in USA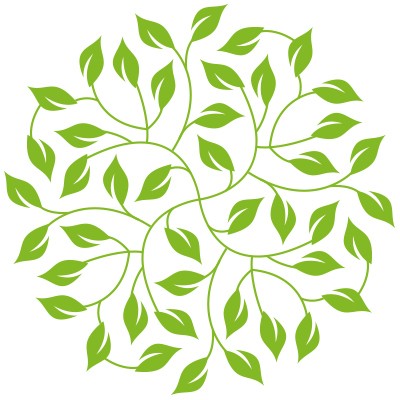 Take 2 capsules 2 to 3 times daily. The dose may be doubled for maximal results.
As the herbal formula is a mild tonic and acts slowly, results may not be noticeable within 1 month, it is suggested to take 4 to 6 bottles in full dose as the first regimen. The dose may then be reduced.
Side effects
YinVive has been safely used with few adverse effects or contraindications when it is used as directed..
Warning
Allergy
YinVive™ is gluten free
Precaution
1. For best results do not use YinVive if you are taking cold medicine.
2. Consult your herbalist or physician before use if you are pregnant.
3. Consult your herbalist or physician before use if you are taking other medicines.
4. Discontinue use if adverse symptoms occur, such as loss of appetite.
5. Keep out of reach of children.

Disclaimer:
Product reviews solely reflect the views and opinions expressed by the contributors and not those of ActiveHerb and are provided for informational purposes only. ActiveHerb does not verify or endorse any claims made in these reviews.
Please read the full product reviews disclaimer.
Related Topics
Related Products