Please, login to see the price.
简介
功能与主治
组成成分
规格
用法用量
注意事項
媒體报道
评价
壯骨消刺片(前名"骨质疏松片")是广慈堂生产的主要用于骨保健的中成药。该中成药有助于增强骨密度,防止常见于绝经后妇女和老年男性的骨丢失状况。
Best before date:

2.2025
骨质疏松症是一种以骨密度减少和骨微结构退变为特征的骨骼疾病。骨质疏松本身并不一定显现特定的症状,但脆弱的骨结构会使得人体的骨折危险性大大增加(如髋关节,腕关节,脊柱骨折)。骨质疏松症共同体征是老年人身材弯曲、变短,甚至驼背,也可能导致背部和四肢的疼痛。
骨质疏松症是由于骨吸收和骨形成相互之间的不平衡形成。在体内,骨经历着不断更替,破骨细胞去除其矿化基质,而成骨细胞产生新的骨基质。中年之后,骨吸收超过骨形成而越来越占主导地位,从而导致骨丢失。例如,雌激素有抑制骨吸收的功能。缺乏雌激素(例如由于绝经期的缘故)则会增加骨基质的损失。
在中医学中,肾主骨生髓,又藏精。因此,一个强大的肾功能提供充足的营养从而促进形成强有力的骨骼。当肾功能减弱时,骨丢失超过骨形成,从而造成骨质疏松症。因此,补肾被认为是中医治疗骨质疏松症的一个主要原则。虽然这个理论有待现代生物医学研究的进一步解释,但遵循这一原则的中药配方已在防止骨质流失和增加骨量的临床研究中取得了令人满意的结果。壯骨消刺片是我们专家遵循以上原则而配制的促进骨骼健康的最佳方药。
参考文献
%-refer-%
Tsai MH et al., Psoralea corylifolia extract ameliorates experimental osteoporosis in ovariectomized rats. Am J Chin Med. 2007;35(4):669-80.
Park CK et al., Bavachalcone inhibits osteoclast differentiation through suppression of NFATc1 induction by RANKL. Biochem Pharmacol. 2008 Jun 1;75(11):2175-82.
Xie YM, Ju DH, Zhao JN Effect of osteopractic total flavone on bone mineral density and bone histomorphometry in ovariectomized rats. Zhongguo Zhong Yao Za Zhi. 2004 Apr;29(4):343-6.
Jeong JC et al., Drynariae Rhizoma promotes osteoblast differentiation and mineralization in MC3T3-E1 cells through regulation of bone morphogenetic protein-2, alkaline phosphatase, type I collagen and collagenase-1. Toxicol In Vitro. 2004 Dec;18(6):829-34.
Zhang R et al., Du-Zhong (Eucommia ulmoides Oliv.) cortex extract prevent OVX-induced osteoporosis in rats. Bone. 2008 Sep 16.
Yang HM et al., Cuscuta chinensis extract promotes osteoblast differentiation and mineralization in human osteoblast-like MG-63 cells. J Med Food. 2009 Feb;12(1):85-92.
Chae HJ et al., Prevention of bone loss in ovariectomized rats: the effect of Salvia miltiorrhiza extracts. Immunopharmacol Immunotoxicol. 2004 Feb;26(1):135-44.

淫羊藿、补骨脂、骨碎补、杜仲、续断、菟丝子、熟地黄、白芍、丹参、知母。
补骨脂:
具有补肾助阳,固摄津液的功效。在研究骨质疏松症的动物模型中发现,补骨脂提取物能增加血清钙水平,降低尿钙排泄,减少骨质流失,并导致骨密度增加。
[1]
进一步从补骨脂中分离出的化合物可抑制破骨细胞的形成,并阻止骨基质的再吸收。
[2]
骨碎补:
是众所周知的补肾强骨,续伤止痛的中药。在研究骨质疏松症的动物模型中发现,骨碎补提取物能显著提高骨密度,促进有利骨形成的成骨细胞分化和矿化。
[3,4]
杜仲:
是一种常见的补肝肾,强筋骨的补益剂。常用于治疗腰背痛和关节痛。研究已经证明杜仲提取物可以防止动物绝经后的骨质流失。
[5]
续断:
是另一种补肝肾,强筋骨,续折伤的中药。动物实验表明其提取物也能促进骨形成。
菟丝子:
能滋养肝肾和骨髓。菟丝子提取物可以促进人类成骨细胞的分化和矿化。
[6]
熟地:
既补血滋阴,又能补精益髓。
白芍:
能养血柔肝,缓中止痛。
丹参:
能促进血液循环,消除血瘀。在中医辨证中,骨质疏松症往往与血瘀有关。事实上,在动物实验模型中已发现,丹参提取物能够防止在卵巢切除所造成的骨质流失。
[7]
200片,每片200毫克。
Guang Ci Tang®优点
更纯,更有效,更安全
更高浓缩,为普通浓缩丸的二倍;
最纯的科学萃取产品,含最少量甚至无辅料;
不含任何西药成分,人工色素和糖等添加物;
通过重金属检测,符合美国药典标准;
保密配方工艺技术;
剂量更小,包装量更大,可服用更长;
由药品cGMP认证工厂生产;
美国品牌;
专销美国市场(自1995年)。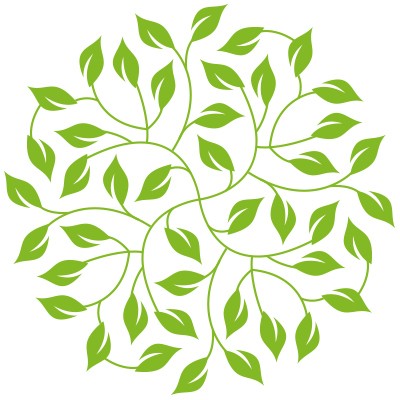 副作用
禁忌
过敏信息
注意事項

药品性状发生改变时禁止服用。
请将此药品放在儿童不能接触的地方。
如正在服用其他药品,使用本品前请咨询医师或药师。